What is Cosmetic Dermatology?
Cosmetic dermatology caters to patients looking to maintain their skin's youthful appearance by reversing the signs of aging and treating skin that is suffering from a condition or enhancing damaged skin. Problems with your skin can cause discomfort, embarrassment, and frustration. We understand that your skin is an important part of looking and feeling your best.
At Georgia Dermatology Partners, our skilled providers provide you with an opportunity to improve and enhance the appearance of your skin, aesthetically and cosmetically. We offer a full array of cosmetic dermatology treatments are designed to rejuvenate your skin and improve your appearance. We will treat you with respect, provide honest and straightforward education on what is possible, and provide individualized care to ensure that your experience is rewarding. We have locations in Snellville, Loganville, Brookhaven, and Braselton, GA.
Some of the many cosmetic treatments we offer include:
Dermal Filler Treatment (Restylane, Juvederm, Voluma, Perlane, Radiesse, Bellafill) for facial sculpting, lip augmentation, non-surgical nose sculpting, reducing wrinkles
Get rid of stubborn fat with CoolSculpting
Fraxel Repair Laser for sun damaged skin, deep wrinkles, acne/traumatic scars
Facial rejuvenation treatment

Microdermabrasion
Chemical Peels
VBeam Perfecta
Derma Collagen Induction Therapy
Skin Tightening
Ultherapy

Acne scar treatment with dermal fillers, laser treatment, or other techniques
Sclerotherapy for eliminating spider or varicose veins
Latisse for stimulating eyelash growth
Clinical facials
Photorejuvenation to reduce sun damage and for treatment of pigmentation issues
Our cosmetic team includes highly respected board-certified dermatologists, who personally administer all injections of Botox, Dysport, and dermal fillers. Our highly trained and experienced Aestheticians perform state-of-the-art treatments to address all your skincare needs. We adhere to stringent safety protocols in our modern facilities so that you can benefit from the best that dermatology currently has to offer.
Dr. Alia Brown joined Georgia Dermatology Partners in 2010 after distinguishing herself at Meharry Medical College as an Honor's Graduate and inductee into the Alpha Omega Alpha Medical Honor Society. Upon completion of her residency in dermatology, Dr. Brown completed a cosmetic and laser fellowship with Dr. David Goldberg.
She has published in multiple medical and dermatology journals. She is a member of the American Academy of Dermatology, American Medical Association, Women's Dermatology Society, Alpha Omega Alpha Honor Medical Society, and Delta Sigma Theta Sorority Inc.
Dr. Brown specializes in partnering with patients to deliver the healthiest, most beautiful skin possible. As a highly skilled skin laser and surgery specialist, she has a focused interest in cosmetic dermatology, including laser medicine and injectables. She places a high priority on her patients' well-being and enjoys designing the most appropriate and successful treatment path for everyone. In her free time, Dr. Brown enjoys traveling, exercising, and volunteer work with several civic organizations. Dr. Brown is married and has four children.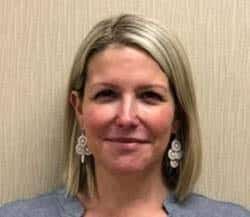 Kelly is a Licensed Laser Practitioner located in our Braselton office with over 18 years in the Aesthetics field. She is passionate about providing excellent patient care for various ages.
Kelly specializes in multiple medical laser treatments including laser hair reduction, IPL, Diode, Resurfx, and Ultherapy. She takes pride in educating patients on services, procedures, and products while delivering exceptional hands-on patient care. Kelly joined Georgia Dermatology Partners in 2017 and is a patient-focused provider.
She has extensive training and knowledge in Skin Pen and Vi Peel brands. Kelly personalizes and improves each treatment with every patient as tolerable. She is knowledgeable on various skin problems, lesions, and different routes of treatment. Kelly believes that beauty is a combination of hard work and innovative treatments!
Carri joined Georgia Dermatology Partners in August of 2020. She is an accomplished and energetic Licensed Laser Practitioner and Licensed Aesthetician who is knowledgeable in all aspects of lasers. She graduated from the Atlanta Institute of Aesthetics in Atlanta after working for several years as a dermatology medical assistant.
She has diverse knowledge in skincare including Coolsculpting, Microdermabrasion, Laser Hair Removal, IPL, and facials. Carri has a passion for the aesthetics industry and stays knowledgeable on the latest cosmetic procedures. Her diverse knowledge and skills on multiple devices allow her to offer specialized custom treatments for patients. She sees patients in our Snellville, Brookhaven, and Braselton offices. In her spare time, she likes to hike and spend time with her family.
Destiny Olmeda joined Gdp in 2016. She began her journey with us as a medical assistant with 18 years of dermatology experience.
Over the years she continued her education and up-to-date training and is able to educate you so you make the best skincare decisions for your specific concerns.
Destiny is a certified Coolsculpting technician and cosmetics consultant. She is educated in product recommendations such as anti-aging, hyperpigmentation, and standard skin care maintenance. She is also trained in assisting with cosmetic procedures such as lasers, Microdermabrasion, Chemical peels, Hydrafacial, Thread lifts, and filler Neurotoxins.
Destiny will help you understand why maintaining your skin is a great investment. She is passionate about skincare and understands that beautiful radiant healthy skin equals confidence.
Fallon joined the Georgia Dermatology Partners cosmetics team in July 2020. She is a Licensed Aesthetician with training in multiple skincare products and procedures. As an Aesthetician and cosmetic consultant, Fallon is very knowledgeable when it comes to choosing the correct products and procedures for your specific skin type.
Fallon also provides treatments such as Microdermabrasion, Chemical peels, HydraFacials, and more. Set up your FREE cosmetic consultation to get your skin looking better than ever.
Complimentary Consultations
We offer free skin care consultations to help you understand your skin and explore your options. Our consultants will provide a personalized consultation to discuss your concerns and goals and explain what can be done to improve your appearance. By leveraging the latest medical technology and an artful eye, our consultants will work with you to create a personal treatment plan that will give you healthy skin and a naturally refreshed look.