Dermatologic surgery is the practice of dermatology that specializes in surgical procedures and minimally-invasive treatments to address the range of conditions that may impact the skin's health, function or appearance. We are proud to offer patients in Braselton, Loganville, Snellville, Brookhaven, GA and the surrounding area with dermatologic surgery
As highly experienced dermatologic surgeons, the professionals at Georgia Dermatology Partners treat a range of skin cancers as well as conditions such as moles and benign tumors. Our physicians are accomplished reconstructive surgeons, performing a variety of procedures to restore the skin's appearance after surgery.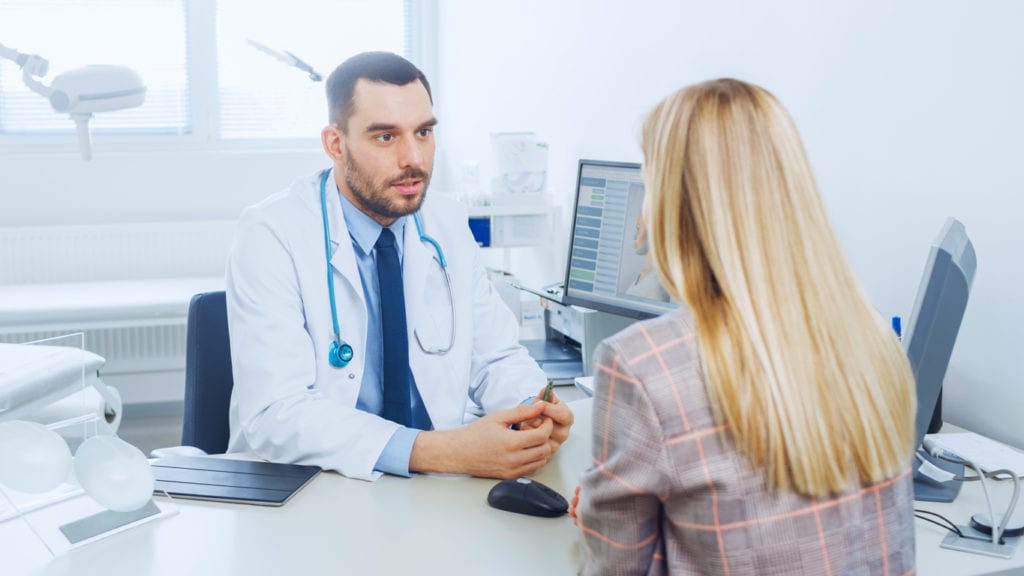 At our practice, we employ a variety of techniques to address skin cancer at all stages. Our physicians are focused on patient education, awareness and periodic comprehensive total body skin examinations, so that highly common forms of pre-cancer and skin cancer can be detected as early as possible.
Among the surgical procedures we provide are:
Skin Cancer Surgery
Earlobe Repair
Excision of Cysts, Lesions
Removal of Moles, Skin Tags, Growths & Lesions
Cryotherapy
Curettage and Cautery
How Do I Prepare for Dermatologic Surgery?
Your doctor will give you specific instructions to follow to prepare for your procedure so that it will be successful and to help your recovery to be as quick and as comfortable as possible. In general, though, here are some things to keep in mind:
You won't have to fast. You will (most likely) be able to eat a regular meal the day of your surgery. You should also make sure to drink lots of water!
There are some things you should avoid. You'll want to stop drinking alcohol a few days before the procedure, stop taking any nonessential natural supplements or herbal medications about a week before the procedure, and don't wear perfume or cologne on the day of the procedure.
Bring something to cover up with. Your skin may be sensitive after your surgery, so make sure you have clothing to wear that covers your skin, even if you will only be out in the sun as long as it takes you to walk out to your car.
Keep taking your regular medications. Unless your doctor tells you not to, you can keep taking your regular medications.
Clear your schedule. It can be hard to say how long dermatologic surgery will take, so don't make other plans that day.
Is It Possible To Combine Surgical Dermatology Services?
Feeling good and looking good are definitely linked together! Having both aesthetic and medical services combined in one office helps to ensure that you get the proper medical care for your skin issues and that your cosmetic goals are met after the medical care is complete. For example, after a surgical procedure to treat a skin problem, an effective wound healing and scar treatment regimen should begin immediately for best results. Having doctors working in different specialties but under the same roof means that medical care for skin issues can immediately be followed with excellent cosmetic care.
How Do I Choose a Dermatologic Surgeon?
When choosing a dermatologic surgeon, it is important to consider many things: How many years of training have they had? How many years have they been in practice? How many procedures have they performed that are similar to yours? Another important question to ask is if they are board certified. A board-certified doctor has gone above and beyond the required training in their field – they have had additional training and education and have treated a certain number of patients in their specialty.
However, there is more to this important choice than just credentials. During your first appointment, you should also make sure that your doctor listens to you, answers your questions completely, and addresses all of your concerns.
What Can a Dermatologic Surgeon Do for Me?
Dermatologic surgeons work for both the health and beauty of their patients' skin – this means they are concerned with not only the medical/surgical aspect of skincare, but also the more cosmetic aspects. Their services range from anti-aging treatments, to correction of skin issues such as acne scarring or problem veins, to treatments for skin cancer and other serious conditions.
Contact Us!
Georgia Dermatology Partners proudly serves Loganville, Snellville, Braselton, Gainesville, Monroe, and Lawrenceville, GA with Dermatologic surgery procedures such as Skin Cancer Surgery, Earlobe Repair, Excision of Cysts & Lesions, Removal of Moles, Skin Tags, Growths & Lesions, Cryotherapy, Curettage and Cautery. Call us today at 770.972.4845 to schedule an appointment.