What is Laser Hair Removal?
As part of our goal to provide comprehensive cosmetic, surgical and aesthetic solutions to our patients, Georgia Dermatology Partners proudly offers laser hair removal in Snellville, Loganville & Braselton, GA. Our professional aestheticians have extensive experience working with women and men who would like to remove unwanted hair. We will develop a treatment plan based on your specific needs.
Laser Hair Removal Treatment Areas
Some people assume that this procedure involves laser energy zapping the visible hair shafts, but this isn't true. That kind of laser energy would be unsafe. Instead, the laser is set to a wavelength that matches the melanin in the hair shafts. The hair absorbs the light energy, which converts to heat. This heat absorbs into the hair shaft in the follicle where it is anchored and damages the hair follicle. You can have laser hair removal performed basically anywhere on your body, with the exception of the nostrils, inside the ears, and the male genitalia.
The most popular areas are the bikini line, the underarms, the upper lip, the back, the sideburns, and the legs. Some men do their entire chest, and some even opt to target their beard area.
What are the Benefits of Laser Hair Removal?
Unless you are a fan of endlessly shaving, waxing, plucking, or using harsh creams to remove your unwanted hair, laser hair removal is a great alternative. Laser hair removal permanently removes up to 90 percent of your unwanted hair. It saves you the chore of shaving every two weeks or so for perpetuity. The reason this is such a popular cosmetic procedure is simple — laser hair removal works
Who are the Ideal Candidates for Laser Hair Removal?
Basically, anyone is a good candidate for laser hair removal: we all have hair that we would rather do without. Laser hair removal is more effective for patients with dark hair and lighter skin tones. This is because the laser can be set to easily differentiate between the color of the hair and the skin. Light blond and grey hair is harder to remove, as the pulse duration has to be shortened to protect the skin. Also while successful treatment can be achieved patients with darker skin tones and dark hair have a similar issue.
Why Choose Laser Hair Removal At Georgia Dermatology Partners
In the past, the usual remedies for unwanted hair were shaving, plucking, waxing, or chemical depilatories. Some are painful, some are messy, and all are temporary. In addition, allergic reactions and ingrown hairs are common side effects of all these hair removal methods.
On the other hand, laser hair removal treatments at Georgia Dermatology Partners can provide long-term relief from excessive hair growth, with far fewer side effects. Laser hair removal is an FDA-approved process of permanently reducing or eliminating unwanted hair on almost any part of the body. These treatments are pain-free and our patients experience virtually no discomfort during the procedure. Additionally, the results of laser hair removal can last for as long as 12 months; saving you time and money by having to do minimal upkeep procedures to maintain results.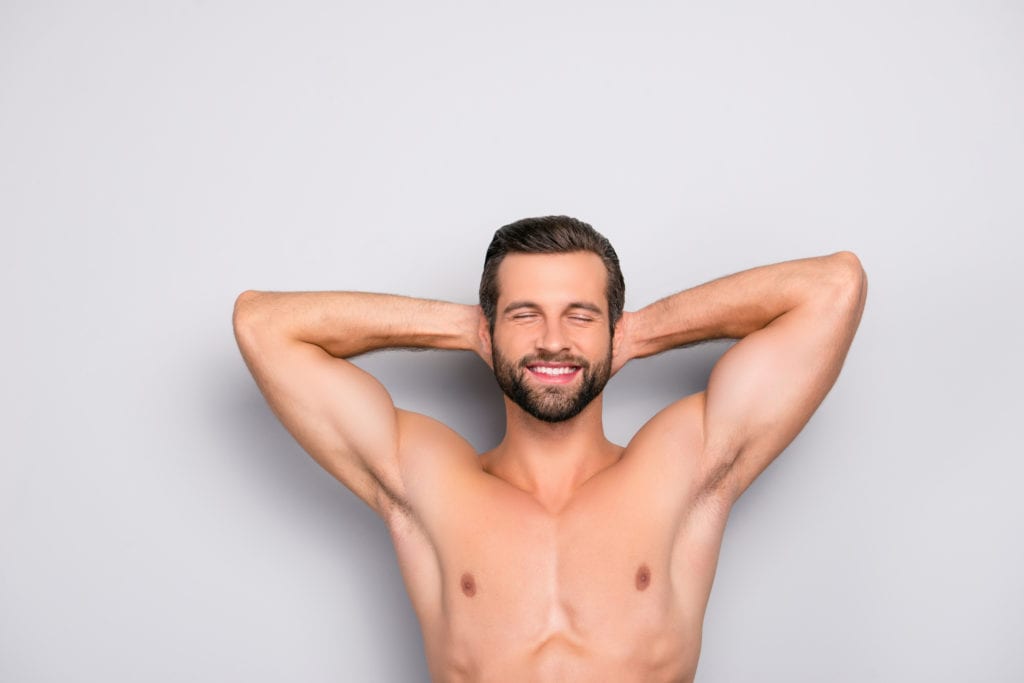 The Laser Hair Removal Procedure
The laser hair removal treatment in Snellville, Loganville & Braselton at Georgia Dermatology Partners are quite fast and requires only a minimal time investment by the patient. During the procedure, the laser pulses for a fraction of a second, just long enough to heat up the hair and significantly impede the follicle's ability to re-grow.
Laser energy is delivered through a small handpiece operated by your practitioner. The laser delivers an intense beam of light, which is absorbed by the skin and converted to heat. The heat is then absorbed by the cells being targeted, while the surrounding tissue remains unaffected. Side effects are unusual and typically temporary.
How Many Hair Removal Treatments Are Needed?
A series of three to six treatments are typically necessary to remove most hair. The treatments are usually performed every two to three months, but this depends on individual factors that your practitioner will discuss with you during a consultation. With each session, there will be decreased hair growth and density. Any residual hair is generally thinner, softer and more invisible.
Is Laser Hair Removal Painful?
There is some discomfort during laser hair removal, but the pain is generally less than waxing.
The sensation is often described as a "hot pinch", or "snapping" feeling. The sensation only lasts for a fraction of a second, and you may feel warmth or a tingling sensation for a short time afterward.
Temporary pinkness in the skin lasts a very short time, and most people return to work or normal activities immediately after treatment. The treated area will "shed" some hairs over the next three to four weeks, and you may experience a period of hairlessness in the area while you wait for your next treatment.
How Do I Prepare For A Laser Hair Removal Session?
There are certain things you need to do, or really not do, prior to your session at Georgia Dermatology Partners.
Stay out of the sun — We like our laser hair removal patients to avoid sun exposure for up to six weeks prior to their treatments.
Keep your skin as light as possible — Don't use sunless tanning/bronzing creams for at least four weeks before your sessions.
Don't remove the hair — Don't remove the hair — Don't pluck or wax. We want the hair follicles undisturbed for at least four weeks.
Shave — This may seem counterintuitive, but shaving simply removes the surface/visible portion of the shaft. The important part of the hair is still under the skin and anchored in the hair follicle. Removing the visible part removes the possibility of skin damage when the hair is heated by the laser energy.
How Does The Laser Treatment Work?
The laser creates a beam of high-intensity light that penetrates deep into skin tissue where it delivers a controlled amount of targeted therapeutic heat.
Candela's patented Dynamic Cooling Device™ (DCD™) technology protects the upper layers of your skin with a cooling burst of cryogen. Together, the long-pulse laser and DCD cooling offer optimal treatment with minimal side effects.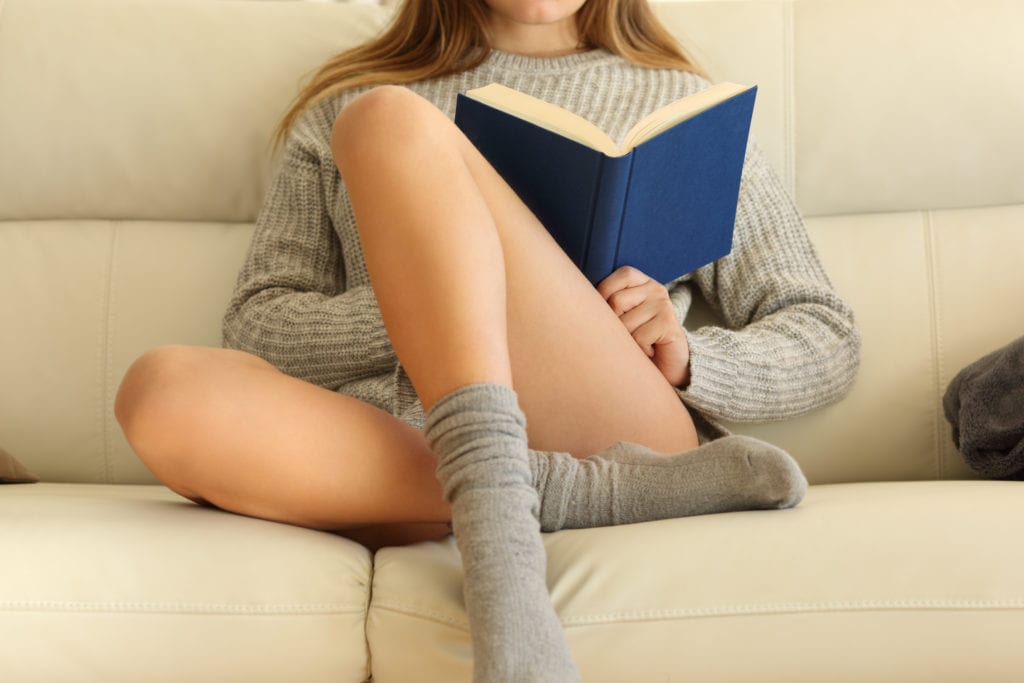 Is Laser Hair Removal Truly Permanent?
The FDA has approved lasers for "permanent hair reduction." That's because it's almost impossible to remove every one of your unwanted hairs. Why? Two reasons.
First, every one of the five million or so hairs on the average human operates like an independent contractor. Each hair follicle moves in and out of the three phases of the hair growth cycle — anagen (growth), catagen (transitional), and telogen (resting). Laser energy is only effective in damaging or destroying hair follicles that are in the growth phase because the hair is actively growing and strongly anchored in the hair follicle. In the catagen and telogen phases, the body is in the process of shedding it. The hair is no longer receiving any nourishment from the follicle and it may have already separated from the follicle. This is why laser energy applied to hairs in these phases can't get down into the follicle. When you think of the number of unwanted hairs you're seeking to target, catching each unwanted hair in the growth phase isn't easy.
Second, damaged follicles can rebuild sometimes with hormonal changes, and partially damaged follicles can heal and begin to grow hair again.
So, how much hair can you permanently get rid of? It's from 85 to 90 percent in the treatment areas. And maintaining this requires some occasional maintenance sessions.
After I've Had A Treatment, How Long Does It Take To See Results?
Some people assume the laser vaporizes the hair instantly, but the energy used is way too low for that. When you return home after your session at Georgia Dermatology Partners, your hair will still be there and your skin will be slightly red. This can seem disappointing when compared to the instant results with waxing or when using depilatory creams. But the vehicle for their growth is now damaged or destroyed. Without the follicle to anchor them, the hairs will begin to fall out over the following days. You need to be patient and not pluck or scrub the hairs to accelerate their falling out. Let them do it on their timeframe.
After a few days, it will look like there is new hair growing on the treatment areas. Now you're really bummed! Not to worry. This is a sign that the laser energy was successful in zapping the follicles. Hair that was down below the skin in the follicles is being pushed out and shed. That is what you're seeing.
Remember, not all of the hair in the treatment area will fall out. The hair that was in the growth phase will, but other hairs that weren't will still be there. Usually, the affected hair will be about 20 percent of the total during that session. That's why multiple sessions are necessary — to catch more and more hair in the growth phase.
Frequently Asked Questions
For your first session at Georgia Dermatology Partners, we prefer clients to have a consultation. That way, we can discuss dos and don'ts as they apply to your session — for instance, limiting sun exposure or tanning prior to your treatment, don't pluck or wax, those kinds of things. After your initial consultation, you'll have all the information you'll need for your future sessions.
These are the same as they've always been: shaving, waxing, plucking, using harsh depilatory creams, or having electrolysis treatments. Laser hair removal is more effective and less painful than all of these other options.
Intense pulsed light (IPL) and lasers remove hair in the same way — directing light energy onto the hair, which then converts to heat and travels down the shaft into the hair follicle, damaging the follicle. IPL delivers a broader spectrum of light than the focused wavelengths of laser energy. This can cover a wider treatment area, but it does so with less energy and less efficiency. We believe the more focused energy of lasers is a better option for hair removal. They work more quickly, so you need fewer treatments. And lasers work better with patients with darker skin tones because they focus the energy so much better than IPL dramatically lowering the risk of overheating the skin.
Waxing hair can be incredibly painful. It can lead to the formation of ingrown hairs. It can pull off areas of skin. And it doesn't permanently get rid of the hair. Other than that, it's great! There's no comparison when weighing laser hair removal against waxing for long-term hair removal and comfort.
We don't perform laser hair removal on pregnant patients. There aren't any reputable laser hair removal providers who do.
For our instructional guide to pre-treatment and post-treatment laser hair removal care in Snellville, Loganville & Braselton, please click here.
Call Us For An Appointment
If you'd like to learn more about laser hair removal or see if you are a candidate, please call us at 770.972.4845 or reach out online to get started. Georgia Dermatology Partners has four convenient offices in Snellville, Loganville, Braselton, & Brookhaven. We look forward to meeting you!